How Do I Choose the Best Solar Installer Jobs?
To choose the best solar installer jobs, employees should attempt to join with a staffing agency with corporate connections that can maintain their employment on a rotating basis. In countries where citizens must pay for their own health benefits, employees should also search for a company which offers discounts on such benefits through membership. This type of work typically involves installing new solar panels in business and residential settings, and performing some minor maintenance on existing panels. Employees are usually required to possess a minimum amount of electrical knowledge, and have the physical capability to scale ladders with heavy equipment and work for several hours at a time in high areas.
Many companies tend to recruit for solar installer jobs as freelance positions only. Searching for a new position requires that employees remain in constant contact with businesses interested in renewable energy, and that they possess their own installation equipment and construction contacts for large jobs. Employees can learn of new job opportunities and build a positive work resume for these types of positions by joining with a larger contracting company. A contracting company works exclusively with corporate clients to staff them with solar panel installation professionals on an as needed basis. Once a contract has been completed, the listing company then places the employee's name back on the roster for potential future jobs.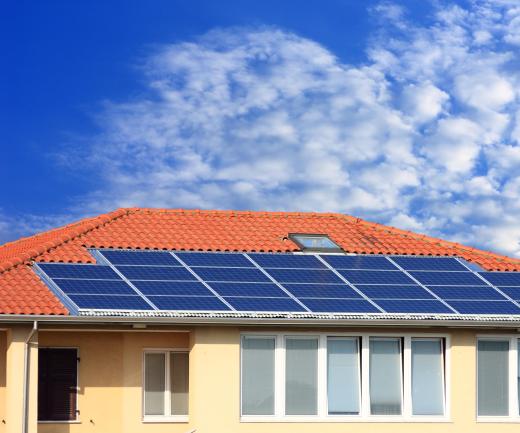 Joining with this type of organization, rather than attempting to obtain new contracts on an individual basis, offers the employee some financial stability as well as personal protection. In the US, some contracting companies offer with their freelance solar installer jobs the opportunity for employees to sign up for health benefits through their organization at a discount, including dental, vision, and 401k benefits. Employees can benefit financially when they fund their health insurance costs and retirement benefits through the corporation by taking advantage of discounts and savings only available to corporate employers. Staffing agencies, however, tend not to guarantee full time work, and do not offer paid leave for vacation or illness.
Individuals interested in solar installer jobs with a full time employment company and not as a freelance contractor may enjoying specializing in one area of the installation process. Companies whose sole business is to provide renewable energy hire for a wide variety of positions. Installation jobs can vary from electrician's work and include physical assembly to lightweight construction, and panel installation. Each employee working for this type of employer tends to work in only one field of expertise as part of a larger team. The benefits of working as a full time employee, rather than a contractor, can include guaranteed full time salaried pay, health and retirement benefits, and paid vacation as well as time off for sick leave.
AS FEATURED ON:
AS FEATURED ON:

By: il-fede

A house with solar panels.

By: Sergiy Serdyuk

Solar installers are responsible for installing solar panels in business and residential settings.