What is Hybrid Solar Lighting?
Hybrid solar lighting is a new innovation in the field of solar energy use, which has caused quite a bit of excitement and buzz because of its simple design and ingenuity. While its primary focus is on industrial and commercial buildings, many environmentally-conscious homeowners are beginning to look at it as a viable source of lighting.
Rather than using solar panels, which collect solar energy as electricity, store that electricity, and use it to power lights throughout a building, hybrid solar lighting instead transmits the solar energy directly into the structure using optical fibers. By bypassing this intermediary step, hybrid solar lighting has a much higher efficiency.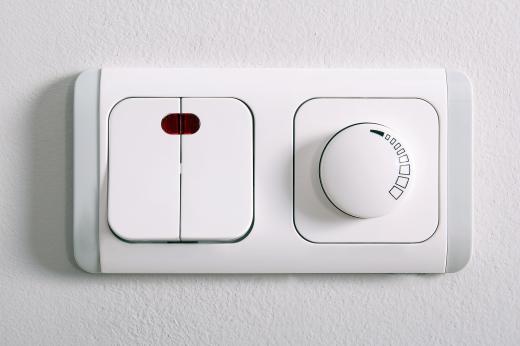 Traditional solar panels are able to utilize approximately 15% of the sunlight they receive, and standard light bulbs lose the bulk of their energy in the form of heat — the end result is a total efficiency of about 2% of the original sunlight. By contrast, hybrid solar lighting systems are able to utilize as much as 50% of the original sunlight.
The benefits don't stop there, either. Hybrid solar lighting systems generate much less heat than traditional bulbs (the optical fibers are cold enough to be touched with no danger of burning), saving on cooling costs. They also yield indirect sunlight, meaning the light you receive is full-spectrum rather than the narrow band found in most light bulbs.
Hybrid solar lighting systems are hybrids because they do utilize artificial light: on a normal day 20% of the light generated is created artificially, and this is automatically increased (using photo sensors to determine light levels) as needed on cloudy days.
Pricing for hybrid solar lighting is dropping dramatically, with one group aiming to get the price down to $3,000 for 10,000 sq. ft. (930 square meters) within a few years. Currently a full setup costs $40,000 for 10,000 sq. ft., but advancing technology and switching to plastic optical fibers should make it possible for prices to drop a full order of magnitude.
AS FEATURED ON:
AS FEATURED ON:

By: Yoanna Boyadzhieva

While solar lights are usually programmed to turn off automatically, but it's still a good idea to install a manual light switch.