How do I Choose the Best Solar Energy Contractors?
Installing a solar energy system could be a large financial undertaking, so making certain you've chosen the right solar energy contractors is important. The solar energy contractors you choose should be licensed, experienced, and able to provide you with an estimate both for the price of installation and the savings you will realize once the installation is complete. They should also have access to information on any rebates available in your region for the cost of equipment.
As with any home improvement project, it's best to secure bids from several solar energy contractors before choosing one. One of the first things to ask prospective contractors is whether they are licensed and bonded and whether they are experienced in solar energy installation projects. Checking with the Better Business Bureau or a local contractor association is another way to check the solar energy contractors' credentials. Ask for references from former clients.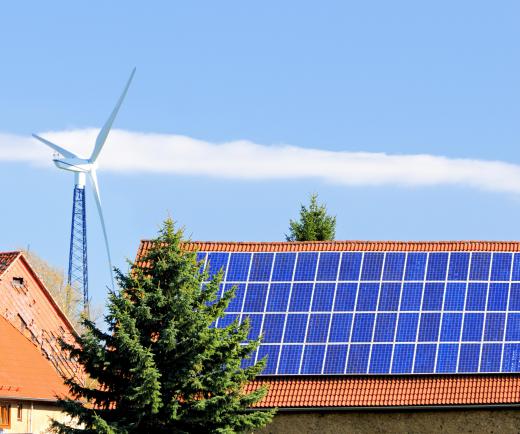 Once it has been determined that a contractor does have the proper licensing and experience, it's important to find out whether he will do the work from start to finish, or whether subcontractors will be involved. It's one thing to place the solar energy panels, but the panels also need to be properly and safely wired to a converter box. Make certain the solar energy contractor has the electrical knowledge and training to complete the task.
Find out if there are incentives or tax rebates being offered for solar energy conversion in your region. If the solar energy contractors you're talking with don't mention them, make certain you ask. The contractor should have access to all paperwork necessary to file for the refunds and rebates. Be aware that in certain regions, contractors may need to be certified in order for your solar energy installation to qualify.
When asking for bids, make certain the criteria requested is the same so they can be compared with confidence. The bids should include estimates of how much electricity the system will generate and what your savings will be once you make the switch. Ask what warranties and guarantees come with the new system.
Having an idea of what you are looking for before calling solar energy contractors will make the process run more smoothly, so do some research. Doing your homework ahead of time can give you an edge. While the technology of solar energy may be ever-evolving, the process of hiring a solar energy contractor is the same as working with any other professional who will be working on your home.
AS FEATURED ON:
AS FEATURED ON:

By: anyaivanova

It is important to make sure that solar energy contractors are experienced in their field.